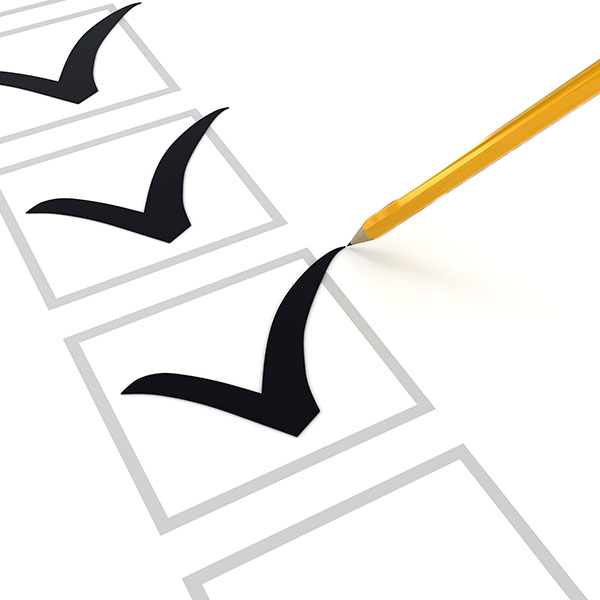 At Air-Master Heating & Air Conditioning we strive for 100% satisfaction in everything we do. We value your opinion and invite you to tell us and others about your experience with us. Please take a few moments to tell us what you think by leaving us a review here on our website or on any of these popular review sites or social networks.
Read what other customers have said about us.

All trademarks or brands on this page are registered by their respective owner and are not affiliated with our company, nor do they endorse or sponsor our products or services.
Reviews of
Air-Master Heating & Air Conditioning
(Based on 19 rated reviews)
29-Sep-2017
Product or service reviewed: Air condition unit repaired
I would rate Bedford Air-Master Heating and Air as a very professional business!!!!It's an absolute breathe of fresh air for a company to handle themselves as promptly,careing and professional as they did.We contacted 5 businesses and they were the 1st to call us back on a fri night so we went with them and are so happy we did.We even received a hand written thank you in just a few days of our service.I also might add after our part came in they managed to come a day early.Which is amazing!!Thank You Air-Master!!!!
01-Nov-2014
Dear Air-Master,

I just wanted to say thank you for such a great job. Having our heat and air installed was such a pleasant experience. From the salesperson to the installers we were treated with respect. The job was done on time, the area was clean when they left, the units were installed with perfection. I would recommend Air-Master to anyone. Thank you so much for the great service.
02-Jul-2014
Would like to say how great of an HVAC company Air-Master Heating & Air Conditioning is. They are the first sub completed on the new building. Tyler Lewis and his employees are wonderful. They are very neat, prompt and clearly know what they are doing. I would strongly recommend them to anyone. Thank you guys.
Willy S.
(Commercial HVAC)
01-Jul-2014
Awsome job on getting our a/c up and going! Thank you so much Josh, Ronnie and Tyler, especially working with us in this melting heat!!!! I will be glad to recommend Air-Masters to anyone!
05-Jun-2014
Great Heating and air company!!
04-Jun-2014
You guys put in our tankless water heater Back in March or April, we really like the neat install job ...
03-Jun-2014
Our A/C had stopped working. Called Air Master, they had Brandon come out to take a look at the problem. He took care of us no problems. Great service, great knowledge of the heating and air profession. Thank you so much for your hard work, and your commitment to quality customer service!!!!
02-Jun-2014
It has been exactly one year since we had our new heat pump installed. We called several different local companies and no one had time for us in the middle of the summer. It was so hot in our house that we had to confine ourselves and our pets to one room. The Air Masters crew came out the same day I called them and gave us an estimate on the spot for our new unit and had it ordered the same day and installed within 2 days. They actually cared that we were without air conditioning in July and made time for us. They were so helpful and offered us more than any other company could even come close to offering us. They were so friendly and caring. It meant alot! Since then they have also done repairs at our rental property and have been very helpful! We will ALWAYS be Air Masters customers :)
01-Jun-2014
Josh & Tyler are amazing! Josh met with me the day I called, help me secure financing, and scheduled my installation. Tyler installed my heat pump and furnace a few days later and we are cool again before the really hot weather. Josh, Tyler, Brandon and the other young man who helped with the installation were such a blessing to me and my family. They cleaned up all the mess from the old system and hauled it away, not sure but I think the garage was cleaner after they left. I would just like to say if you need any kind of heat or a/c work call these guys, you will be glad you did. I sure was! Thank you Air-Masters!
01-Feb-2014
These guys are a life saver. Not only did they do a great job on installing my new system but loaned out two window AC units so that my family could stay cool during the summer. Now in the winter we are staying nice and warm and know that our system will keep going for years to come. Thanks Air-Masters.
02-Jan-2014
Yes I was one of the foolish ones who thought "I haven't had frozen pipes for years, I will be alright". When my pipe burst dumping water under my house at 8:30 in the evening during our recent polar vortex I was in a state of panic. Thank goodness the city was very quick to come to the rescue and shut my water off until I could get repairs made. I called Air-Master the next morning and they were very quick to send someone to help me. The repair tech was very professional and within a short period of time my life was back in order...highly recommend Air-Master!
01-Jan-2014
Top of the line! Wouldn't recommend any other HVAC service around!
01-Dec-2013
Needed emergency furnace repair when moms basement flooded due to a broken sump-pump. Brandon responded and was there in 10 minutes. He was courteous and very professional. Even though he had to work in a dark, damp basement late at night (on a Saturday, even!) he had a positive attitude and did a great job. Can't speak for the rest of the crew at Airmasters, but Brandon was terrific! Thanks again to Airmasters!
Dear Air Masters,

Just a note of thanks for replacing my old heat pump unit in a very professional manner and at your original quoted price. Even though the installation required relocating the indoor air handler from the attic to a bedroom closet. Much appreciated, I will be recommending you to my friends and neighbors.

Thanks,
Bedford and the surrounding area...If you need quality work and good old fashion service, this is the only place to call! I have been totally impressed with their dedication to service! A lot of folks and businesses today have forgotten what that means....Not Tyler Lewis and his knowledgeable staff! Service is what they do best!
A big thanks to Air Master and all of the folks working there. You guys came out and totally replaced our old heating and cooling unit in one day. The guys did a great job getting the new unit installed, answered any questions I had and did a through clean up before they left. Can't ask for much more than that.

Thanks again fellas ... great job.
Cayce and I just want to thank you all for the amazing work you did yesterday installing our new heat pump! You all went above and beyond what we ever would have expected!!! Your customer service was the deciding factor in which company we wanted to go with. You made us feel like us not having air in the middle of July was an issue that mattered to you all, and you wanted to help us get it taken care of as soon as possible. You came out the same day I called you and gave us a quote right there at the house instead of us having to wait 3 days to hear back, like we had experienced with other companies. We also appreciate the fantastic warranty that we received with the unit. Than you again! You have no idea how much it means to us to have found a company that cared that we were miserable in the dead of summer when it felt like no one else did. Like the sign in your office says, you did make us feel like the world revolved around us and that is outstanding customer service!!!
Tyler / Air-Master,

Thank you so much for all your help. We are pleased with our new Bryant system. Your service has been great. I am glad to finally get the financing going so we can start making payments. We are thrilled with the lower APR! We hope the delay did not inconvenience you, but we are please with how patient and helpful you have been. We would be happy to recommend your services.

Thanks! God Bless!
I got a great A/C and heating unit from Air-Master. I am very happy with the service and hard work that they did for my family and me. I would highly recommend that you use their services. Again, thank you for a job well done. I give them a 5 star rating.